Many of our local Houston breweries will release special beers periodically that are only brewed one time (Saint Arnold's Divine Reserve and Bishop's Barrel series, Karbach's F.U.N. Series, etc.) These are styles of beers that are less common to brew for most breweries: barleywines, old ales, imperial stouts, wee heavy, barrel-aged beers, etc. These beers are in high demand relative to the supply, and don't last long in the stores. Breweries are not allowed to sell direct to the public by Texas state law, so they sell it to their distributor, who sells it to whichever stores or bars they want to sell it to. Many stores sell out within the first hour or two of stocking it. Because of this, it can be hard to find out where the beer is available, and often results in a wild goose chase trying to find it.
This problem is exacerbated by individuals I've labeled beer pirates. These people will go around to different stores buying up all the rare beer. Sometimes they have a friend working at a store that will sell them entire cases at a time, while a regular customer is limited to two. Many beer fans find it impossible to even lay their hands on any. These beer pirates then take their loot to Craigslist, where they scalp it at massively inflated prices, often 3 times the normal price, or more. Selling beer online is illegal in Texas, and selling beer at all in Texas requires a TABC permit. Texas Alcoholic Beverage Commission has advised consumers that they can flag these Craigslist posts as Prohibited, as they violate both state law and Craigslist policy. After enough people have flagged a post, it is deleted. It's a game of Wack-A-Mole, though. These beer pirates will repost as many times as needed to unload their inventory.
This post keeps getting reposted.
Tired of flagging, I decided to jerk one of these guys around. Andy Benton told me he lived in Northwest Houston and wanted to meet at Gallery Furniture to make the exchange. If he's the same Andy Benton in Northwest Houston, he's a man of God, Executive Director of a faith-based organization called Cornerstone Family Ministries, and according to his Twitter profile, Worship Leader at Heights Church Houston.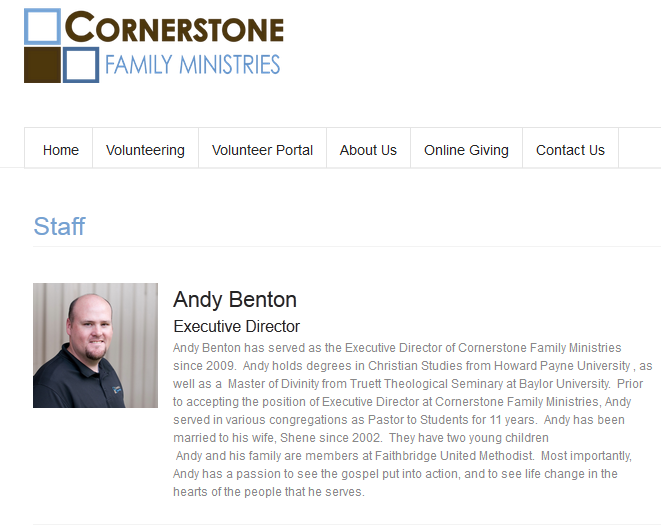 Andy told me that he had nine six packs available at $50 apiece. I told him I'd buy six for $275, and we arranged to meet in the parking lot of a local business. Andy seems to know that selling beer online is illegal in Texas. When he was setting up the meeting, he asked me if I worked for the TABC. I guess Andy was trying to employ the specious old "if you're a cop, you have to tell me" defense.
Naturally, I encountered some car trouble on the way to meet Andy.

How long will Andy sit in the Gallery Furniture parking lot waiting? Only time will tell.
You can follow the #BeerPirates hashtag on Twitter for updates on Craigslist posts to flag Prohibited.
UPDATE: Andy waited two hours total before leaving. Andy is on Twitter as @TheGreatBentoni.